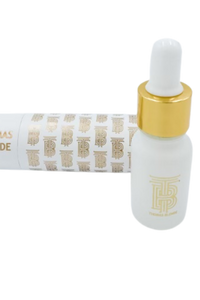 Thomas Blonde Coachella Fields Essential-Volumizer Oil is a new way to enjoy Thomas Blonde's best-selling fragrances! For the ultimate home fragrance experience, use 5-10 drops in accordance with your favorite electric diffuser's use instructions.
Our essential oils have many uses with other products we offer:
Want to volumize your candle scent? Just add a few drops of pure essential oil to your burning candle.

Use the Fresh Vent System Car Diffuser.
Details:
Dimensions: 3.25"L x 3.625"W x 1.3125"H
Weight: .50 fl oz